Welcome to A-L Grading & Excavating
Get a Quote For Your Project
No Project Too Big Or Too Small
Commercial
As a full service sitework contractor, we can handle your next sitework project in the River Region. Our fleet of bulldozers, dump trucks, excavators, and wheel loaders we are prepared for a wide variety of jobs ranging from clearing land to laying foundations.
Residential
Home is where the heart is and when it is time to build a home, it's important to get it right. Make A-L Grading & Excavating your first call. We are experts at clearing lots, digging basements, grading for house pads and driveways, and so much more!
As a locally owned and operated business in Montgomery, AL.  We strive to provide on time services with real time decision making.
What is your service area?
We operate within a 100 mile radius of the River Region.
Do you deliver?
Haul yes!  We deliver materials that you buy from us and materials you acquire from others.
Do you buy materials?
Yes!  We are constantly looking for all types of materials from sand and gravel to asphalt millings.
How do I get started?
Give us a call or fill out the contact form, so we can learn more about your specific project.
We've Been Hauling & Trucking For Over 10 Years
Got dirt? We can move it! Don't have dirt? We can bring it!
With a fleet of over 18 tri-axle dump trucks, we can help you move materials fast and safe! We'll move just about anything. Whether you made a purchase with us or another vendor, we'd be happy to move whatever it is to wherever you need.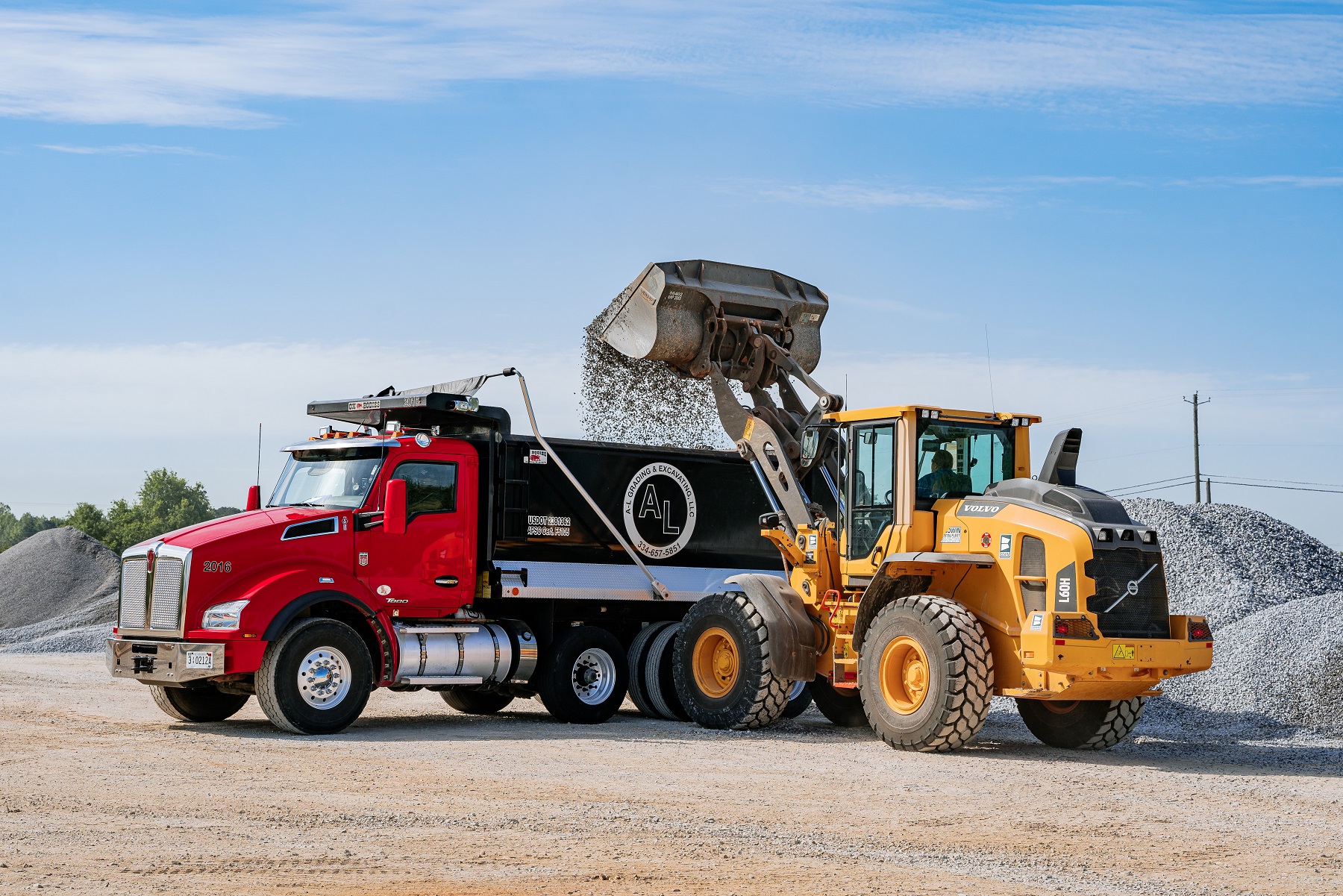 Call For a Quote:
(334) 202-7396
3410 Birmingham Highway, Montgomery, AL 36108
Hours
Monday: 
7:30 AM - 5:30 PM
Tuesday: 
7:30 AM - 5:30 PM
Wednesday: 7
:30 AM - 5:30 PM
Thursday: 
7:30 AM - 5:30 PM
Friday: 
7:30 AM - 5:30 PM
Saturday: 
7:30 AM - 1:00 PM