Sitework Contractor Serving Montgomery, AL
Need a sitework contractor for your project? A-L Grading has the know-how and the equipment to tackle tough jobs and help big ideas take shape. From clearing land to laying foundations, we are your source for hauling materials, clearing trees, debris removal, and so much more!
Building Materials Near Montgomery, AL
Not only do we have a fleet of heavy-duty equipment at the disposal of our clients, but we also have a variety of materials to help complete the job. We offer sand, gravel, stone, mulch, and rocks in a range of colors and sizes, making A-L Grading & Excavating the one-stop-shop for your next project. We also carry super soil and mushroom compost for large landscaping and cultivation endeavors. And whether you purchase materials from us or from another supplier, we can deliver it for you!
Driveways & House Pads Montgomery, AL
A-L Grading & Excavating offers a variety of grading and excavation services for home and business in Montgomery, AL.  We can clear your lot, grade it, excavate for your home basement, and then cut your driveway in.  One call, that's all!
Demolition Contractor Serving Montgomery, AL
When it's time to do some heavy lifting, razing, hauling, or demolition work, get in touch with A-L Grading & Excavating. Our equipment and operators can do anything from clearing land to digging ditches. Call today to find out how we can help with your next project.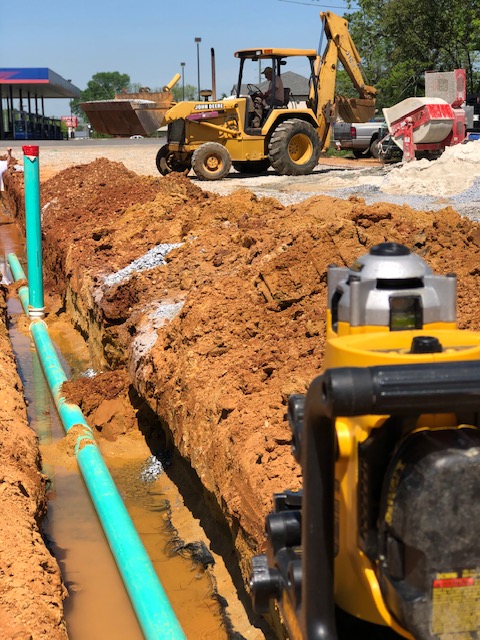 3410 Birmingham Highway, Montgomery, AL 36108
Hours
Monday: 
7:30 AM - 5:30 PM
Tuesday: 
7:30 AM - 5:30 PM
Wednesday: 7
:30 AM - 5:30 PM
Thursday: 
7:30 AM - 5:30 PM
Friday: 
7:30 AM - 5:30 PM
Saturday: 
7:30 AM - 1:00 PM